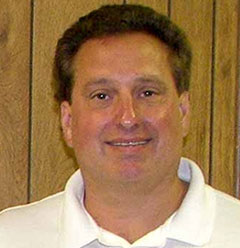 Welcome to the website of the Village of Melrose Park Fire Department.
The Village of Melrose Park is located 11 miles west of downtown Chicago.
The Melrose Park Fire Department serves a population of approximately 25,400 in an area measuring 5.5 square miles. The men and women of the Melrose Park Fire Department are dedicated to the protection of life and property in their community.
The Melrose Park Fire Department has an ISO rating of 3.
Mission Statement
To protect the lives and property of the residents of the Village of Melrose Park by providing a prompt and effective response to all fire, rescue and medical emergencies.
Vision Statement
To become the premier fire protection and public safety organization in the Chicago Metropolitan area. The Melrose Park Fire Department will realize its vision and remain committed to its unwavering concern for residents through dedication to continuing education for its firefighters and emergency medical technicians and by its ongoing efforts to provide personnel with well-maintained, state-of-the art equipment.
Please feel free to contact me with any questions you may have about our services.
Thank you,
Chief R. Beltrame
There is a $25 fee for each copy of a fire report or an ambulance report.
Fax requests will NOT be accepted.
Last Updated: 1/9/2023
Emergency Responses by Month
2022
Jan
Feb
Mar
Apr
May
Jun
Jul
Aug
Sep
Oct
Nov
Dec
Fire
109
82
101
104
126
133
105
102
110
109
95
140
Amb
350
288
310
310
365
354
322
382
324
350
376
333